Do you like real technology?
Then you are in the right place.
Home of Industrial Ideas. This is our corporate slogan. To be one-step ahead, we constantly innovate, produce quality products and provide superior service. And it works. Thanks to skilful people like you.
Have you not chosen from these technical positions?
Other vacancies in Atlas Copco: Positions in finance, marketing, HR etc. Opportunities abroad
For example, we are behind these projects
Compressors for AEROSOL - service a.s.
AEROSOL - service a.s. expanded its production and old compressors ČKD 4DVK 132 kW became obsolete for modern operation; they were inefficient and also, over time, their reliability deteriorated more and more. Another factor that indisputably favoured replacement was their irregular supply of compressed air. Based on our recommendation, the client opted for a solution in the form of two loaded/unloaded compressors (GA 11+) and one compressor with a frequency converter (GA 37 VSD+). Installation of new compressors significantly reduced electricity consumption and eliminated overheating of compressors. The new Atlas Copco compressors with VSD+ technology also solved the problem of pressure fluctuations in the grid.
A new line of electric mobile compressors
An electric motor or a diesel engine for a mobile air compressor? Atlas Copco answers this question with a new line of plug-and-play electric-powered mobile compressors called E-AIR. The purchase cost of an electric motor is lower than that of a diesel one. In addition, operating costs are nearly 50% lower if there is enough available electricity from the grid. There is no need to refuel, refill AdBlue or change the diesel particulate filter, they have longer service intervals and longer fuel autonomy. They are also safer for the operator - no risk of injury from hot parts such as the exhaust pipe or the exhaust silencer. In hazardous environments, it is not necessary to transport flammable fuel around the workplace. They are smaller in size and less than half the weight of conventional compressors, which reduces the requirements for transportation and loading. Finally yet importantly, they have a lower noise level and zero emissions.
Innovation Centre in Bratislava
In April 2019, we opened a unique Innovation Centre in Bratislava. Here, customers from Central and Eastern Europe can see a wide range of assembly fastening solutions and inspirations from various industrial segments. The Innovation Centre is spread out over an area of approximately 700 m<sup>2</sup>. It operates around 400 industrial solutions of the highest configurations. The company presents these on physical models of products such as a car, washing machine, mobile phone, electric motor or lawnmower. The Centre is ready to carry out around 150 presentations a year, which are tailor-made according to specific requirements.
Check out our

or www.atlascopco.cz
Taken from the corporate survey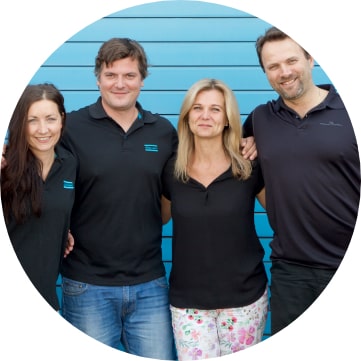 "You can go and work somewhere in a toxic environment where your boss yells at you and colleagues hate each other. Or you can work at Atlas Copco where you avoid these things."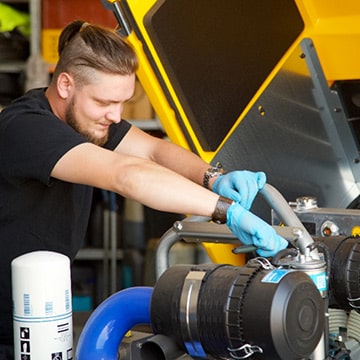 "Atlas Copco is a company that will offer you a unique freedom and the opportunity to manage your work yourself in a very friendly environment."